Industries
4. July 2023 By Amir Lettgen
AI-driven broker support
Greater efficiency and higher profits in insurance sales
In this blog post, I would like to present two exciting trends that will change insurance sales forever through the use of artificial intelligence: AI-driven dialogue systems and hyper-personalised customer experiences.
AI-driven dialogue systems: a revolution in insurance sales
Insurance sales is one area where AI-driven dialogue systems are bringing about revolutionary change. These advanced systems use machine learning and other AI technologies to understand human speech and generate appropriate responses. They are used in a variety of areas, including as customer service chatbots. Through supervised and reinforcement learning, these systems are becoming more powerful and nuanced, enabling them to respond contextually and to detect and correct human errors or clear up misunderstandings. They also open up a wide range of applications and enable extremely authentic communication that leaves customers impressed.
Communication with customers plays a decisive role in insurance sales. Traditionally, insurance agents held face-to-face meetings to get to know the needs of their clients and provide customised insurance quotes. However, this was time-consuming and required a large team of qualified agents to effectively meet customer needs.
This is where the AI-driven dialogue systems come into play. Because they understand human language and are able to respond appropriately to complex questions, they can take on the role of insurance agent. Customers can interact with these systems and discuss their insurance-related matters on various channels, such as a website or messaging app.
One of the advantages of AI-driven dialogue systems is their ability to generate contextual responses. They analyse the question or request and use the information they receive to provide a suitable and relevant answer. This means that customers can obtain detailed answers quickly without having to put up with long waits. In addition, these systems are able to detect and correct human errors as well as clear up any misunderstandings, resulting in a better customer experience.
Another advantage is the scalability of these systems. Unlike human insurance agents, AI-driven dialogue systems can interact with a large number of customers simultaneously with no impact on efficiency or quality. They can be available round the clock and handle customer enquiries in real time, enabling insurance companies to improve customer service and increase customer satisfaction.
In addition to customer service, AI-driven dialogue systems in insurance sales also offer a powerful solution for selling insurance products. Because they understand human language and analyse customer needs, these systems can create personalised insurance quotes and present them to the customer. They can guide the client through the entire sales process, answering any questions they may have and helping them select the right insurance policy for their needs. In this way, insurance companies can increase their sales performance and become more efficient.
All in all, AI-driven dialogue systems represent a revolution in insurance sales. Because they understand human language and are able to respond contextually, they deliver highly authentic communication that really appeals to customers. They optimise customer service, increase efficiency and scalability and improve the process of selling insurance products. Insurance companies that successfully deploy this technology can gain a competitive edge and increase customer loyalty.
Hyper-personalised customer experience: the key to success in the insurance sector
The customer experience of the future will be characterised by a hyper-personalised approach that draws on a customer's personal data, preferences and behaviours. Companies today are able to use real-time data to offer personalised product offers and discounts. When a customer visits a website, customised recommendations can be shown there based on the customer's search history and purchasing behaviour. This personalised interaction enables businesses to better understand their customers and provide them with the best possible shopping experience.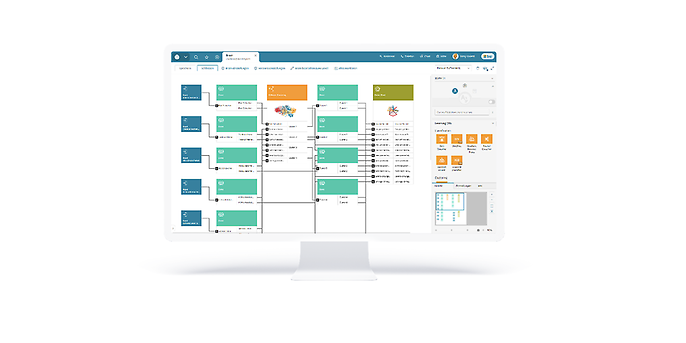 One example of how a hyper-personalised customer experience is being implemented in the insurance industry is the automatic adjustment of insurance benefits and rates as a family grows. When a customer's family grows and adds new members, the system can automatically review and customise the existing insurance benefits to meet their changed needs. This proactive approach demonstrates how companies can use data they collect from customers to support them and respond to their specific life circumstances.
The collected customer data that builds up over the years has a major influence on efforts to improve the customer experience. Insurance companies can automatically collect data, promptly analyse it and gain insights from it. They can then be there for the customer when and where they need them and make offers tailored to the customer's individual requirements. Companies need to know their customers inside and out in order to anticipate their needs and provide them with a personalised and attractive offer.
This hyper-personalised customer experience goes beyond personalisation. Companies need to be able to analyse their customers' data in real time if they want to deliver the best possible recommendations and offers. To do this, they require advanced data analysis methods and a solid technological infrastructure. Going forward, customers will increasingly expect companies to understand their preferences and needs and be able to offer them customised solutions.
In summary, the hyper-personalised customer experience enables companies to build a closer relationship with their customers and more effectively meet their needs. Customers feel valued and appreciated because their personal preferences are taken into account. Companies that invest in personalisation and harness the power of customer data will be able to set themselves apart from their competitors and build long-term customer relations.
Example of a successful AI-driven dialogue and marketing system: the BSI Customer Suite in broker sales
We had the opportunity to test out the BSI Customer Suite in broker sales and found it to be an example of the successful use of an AI-driven BRM system. This software solution enables brokers to identify potential customers and create personalised offers for them. These personalised offers allow brokers to boost customer loyalty and increase sales.
AI systems automate recurring processes such as claims checks or the dispatch of e-mails, enabling brokers to focus their time on more important tasks and on serving their customers. They also assist in evaluating data in order to identify trends and patterns and adapt sales strategies (predictive lead scoring). These system also help spot potential leads by predicting customer ratings and make clear recommendations for action (predictive opportunity scoring). By using AI systems, brokers become more productive and are able to keep pace with their competitors.
Conclusion
In summary, the integration of AI systems and robotics in the insurance industry brings a number of advantages, including increased efficiency, improved customer service and lower levels of risk. However, there are also challenges that need to be adequately addressed. It is essential that companies take a prudent and judicious approach to implementing AI technologies in the insurance industry, keeping their customers' needs and requirements in mind at all times. Please feel free to contact me.
Would you like to learn more about exciting topics from the adesso world? Then take a look at our blog posts that have appeared so far.